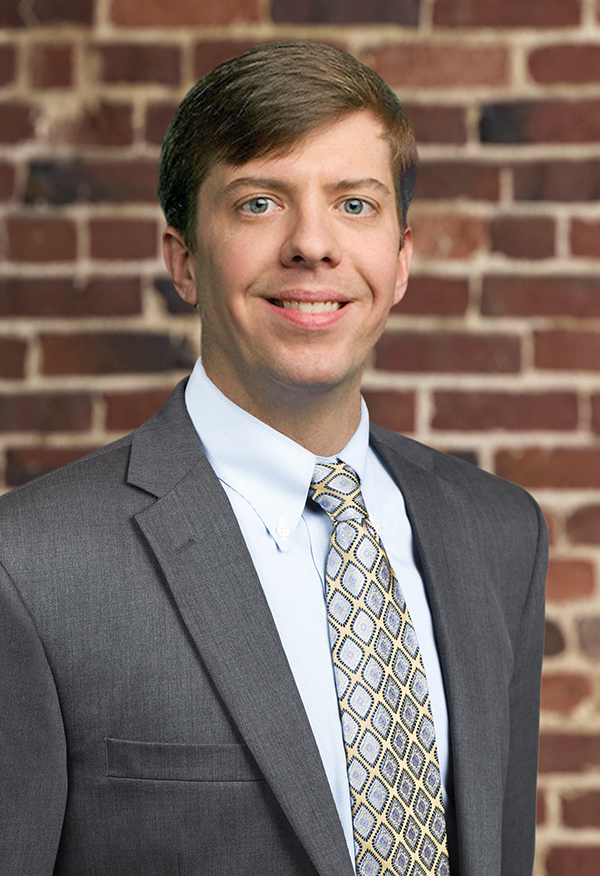 Matthew Hundley
Partner
1211 East Cary Street
Richmond, VA 23219
(804) 864-4825
(804) 421-6251 (fax)
mhundley@moranreevesconn.com
Matt Hundley is a trial lawyer who has devoted his practice to complex civil litigation, handling his own cases and routinely joining trial teams handling complex and catastrophic cases across the country. He has tried cases to verdict in the federal and state courts throughout Virginia, served as lead counsel in variety of commercial, construction, employment and premises cases, and routinely defends product manufacturers throughout the United States. Matt applies his passion for the law to pragmatically help his clients—whether it be a corporation, employer, insurer, or individual—to solve their problems and obtain the best outcome, which may be avoiding litigation altogether or vigorously defending a case through verdict and appeal.
He brings extensive experience and support to clients facing complex problems. His construction practice includes assisting both general and subcontractors in contract negotiations, counseling those contractors when disputes arise, and litigating—if necessary—claims for delay, warranty, and defect. His premises and personal liability practice includes defending a national chain of convenience stores with stores throughout Virginia that face a variety of liability claims. He also represents companies and individuals in discrete claims ranging from exposure to toxic substances (including legionella, asbestos, and mold) to civil liability for assault and battery claims.
When representing manufacturers in cases involving both new and legacy products, Matt draws on his personal experience working with equipment and machinery on the family farm where he grew up and continues to live. This experience provides Matt a unique understanding of both the engineering and use of machinery and equipment he defends. Matt is often engaged by manufacturers and insures to investigate and document accidents involving catastrophic injuries when they occur, preserving evidence that is instrumental to the firm's defense of the manufacturer.
Bar Admissions

Virginia, 2008
U.S. District Court Eastern District of Virginia, 2010
U.S. District Court Western District of Virginia, 2010
U.S. Court of Appeals Fourth Circuit, 2011
U.S. District Court for the District of Colorado, 2012
West Virginia, 2019

Education

J.D., summa cum laude, T.C. Williams School of Law, University of Richmond, Richmond Virginia, 2008

Representative Cases

Admassu v. Speedway, LLC, 2022 U.S. Dist. LEXIS 11563 (E.D. Va. 2022)
Jonathan Santana v. Deere & Company, et al. 2021 Va. Cir. LEXIS 207 (Madison County 2021)
Sardis v. Overhead Door Corp., 10 F.4th 268 (4th Cir. 2021)
Sardis v. Overhead Door Corp., 446 F. Supp. 3d 47 (E.D. Va. 2020)
Sardis v. Overhead Door Corp., 2019 U.S. Dist. LEXIS 22940 (E.D. Va. 2019)
James River Stucco, Inc. v. Monticello Overlook, 103 Va. Cir. 166 (Charlottesville 2019)
Benedict v. Hankook Tire Co., 295 F. Supp. 3d 632 (E.D. Va. 2018)
Norris v. Excel Indus., 654 Fed. Appx. 588 (4th Cir. 2016)
Norris v. Excel Indus., 139 F. Supp. 3d 742 (W.D. Va. 2015)
Zowaski v. Speedway LLC, 185 F. Supp. 3d 881 (W.D. Va. 2016)
Best Medical Int'l, Inc. v. Eckert & Ziegler Nuclitec GmbH, 602 Fed. Appx. 125 (4th Cir. 2015)
Best Medical Int'l, Inc. v. Eckert & Ziegler Nuclitec GmbH, 565 Fed. Appx. 232 (4th Cir. 2014)\
Best Medical Int'l, Inc. v. Eckert & Ziegler Nuclitec GmbH, 505 Fed. Appx. 281 (4th Cir. 2013)
Puckett v. WilcoHess LLC, 2012 U.S. Dist. LEXIS 25784 (W.D. Va. 2012)
Best Medical Int'l, Inc. v. Eckert & Ziegler Nuclitec GmbH, 2011 U.S. Dist. LEXIS 100323 (E.D. Va. 2011)
Gilbert v. Luray Cavers Corp., 2010 Va. Cir. LEXIS 103 (Page County 2010)
Atl. Bulk Carrier, Corp. v. Milan Express Co., 2010 U.S. Dist LEXIS 74995 (E.D. Va. 2010)

Honors and Awards

Virginia Business Legal Elite (Civil Litigation), 2020
Virginia Super Lawyers Rising Star, 2013 – 2018

Presentations

Navigating Other Incidents Evidence in Virginia, Virginia Association of Defense Attorneys, October 2019
Virginia Product Liability Litigation:  Is There Any Difference Between Negligence, Warranty and Strict Liability Claims, Virginia Association of Defense Attorneys, May 2018
Construction Defect Litigation: From A to Z, October 2013
Defense Research Institute, Product Liability Conference, ACMIE Top Ten, April 2014

Professional Associations and Memberships

Product Liability Advisory Counsel
Virginia State Bar
Chesterfield County Bar Association
Virginia Association of Defense Attorneys
Defense Research Institute