OUR PEOPLE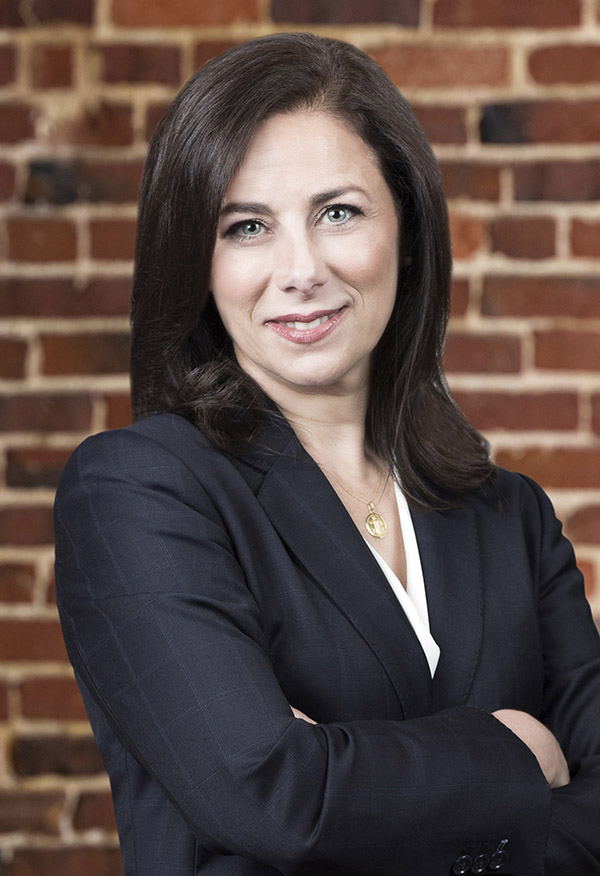 Kathleen M. McCauley
Shareholder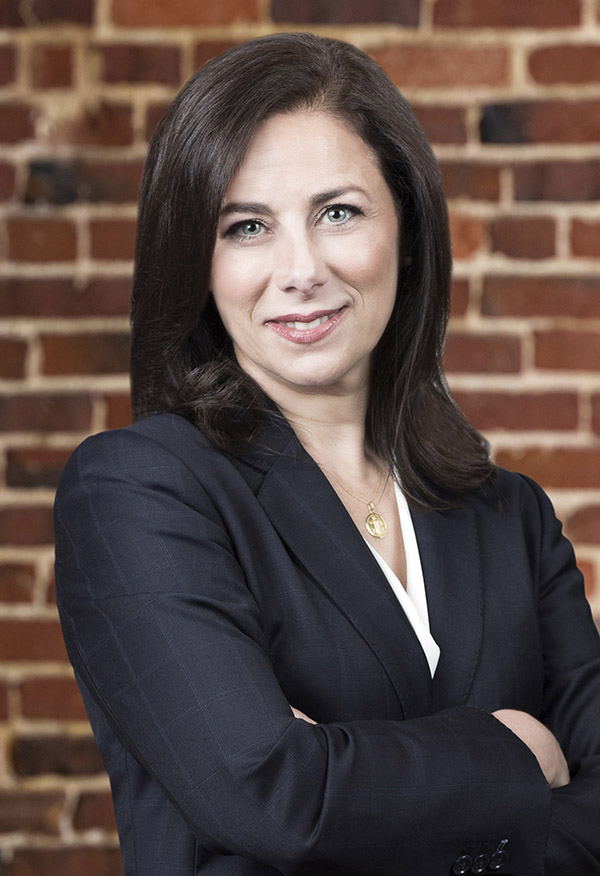 Kathleen M. (Kate) McCauley is a shareholder and concentrates her practice in complex litigation, including the defense of medical malpractice actions, hospital and medical school liability, product liability, and employment matters.
Kate represents physicians, nurses, and other licensed health care providers, hospitals, and medical schools in medical negligence actions. Her practice includes healthcare and hospital risk management and administrative matters including representation before the Commonwealth of Virginia's health regulatory boards.  She regularly counsels clients on a variety of insurance, risk management, and quality assurance matters and is called upon to assist with complex issues surrounding discharge planning and clinical ethics. She has authored and is a national speaker on the legal issues surrounding general surgery, bariatric surgery, EHR, social media, telemedicine, ACO liability, and general healthcare risk management.
In addition to her health care practice, Kate defends employers in employment related disputes, including claims of discrimination, harassment, breach of contract, employment torts including defamation, negligence in hiring and supervision, non-competition, confidentiality and trade secret disputes, wage and hour claims, and wrongful discharge. Her practice includes human resource risk management and she regularly assists clients with internal management issues related to recruitment, employment agreements, employee counseling and separation, and covenants restricting competition. She lectures on the legal pitfalls associated with social media in the workplace, administrative bullying, and general HR risk management, with an emphasis on the healthcare setting.
Kate is listed in The Best Lawyers in America® for Medical Malpractice Defense. She was named Best Lawyer's 2019 Richmond Lawyer of the Year for medical malpractice defense. She is a Fellow, Litigation Counsel of America (LCA) and a Fellow, American College of Trial Lawyers, a distinction of which she is most proud. In recent years, Kate has been recognized as one of Virginia's "Legal Elite" in Health Law (as shown in Virginia Business magazine) and as a Virginia Super Lawyer in Medical Malpractice Defense (as shown in Richmond magazine). In the last four years, she was named one of the Top 50 Women Lawyers by Virginia Super Lawyers. Virginia Lawyers Media named Kate one of their 2013 Influential Women of Virginia and one of their 2015 Leaders in the Law.
In addition to her practice, Kate is the immediate past chair, Board of Directors of Commonwealth Catholic Charities and pro bono general counsel to the Arc of Virginia.  In 2011, she was appointed by the governor to the Virginia Interagency Coordinating Council, which provides oversight to all early intervention programs in the commonwealth. Kate is proud to be joining the board of trustees of The Virginia Home next year.
Kate is an adjunct professor of law at the University of Richmond School of Law, where she teaches trial skills. When she is not working, Ms. McCauley spends her free time traveling, skiing, and sailing with her family.
Areas of Practice:
Medical Malpractice
Health Care L

icensing

Employment
Product Liability
Education

The Dickinson School of Law
The Pennsylvania State University, Carlisle, PA, Juris Doctor 1995
Universitá di Firenze, Florence, Italy Comparative Law Studies, Summer 1993
College of William and Mary, Williamsburg, VA, Major:

 

Government, Minor:

 

Italian Studies, Bachelor of Arts 1990
Linguaviva School, Florence, Italy, Italian Literature, Grammar, and Conversation, Summer 1989

Bar Admissions

Virginia 1995
U.S. District Court for the Eastern District of Virginia
U.S. District Court for the Western District of Virginia
United States Court of Appeals for the Fourth Circuit

Classes Taught

University of Richmond, T.C. Williams School of Law, Richmond, VA. Classes taught have included Law Skills III – Trial Advocacy, Law Skills IV – Appellate Advocacy, and Bioethics

Adjunct Professor of Law, 2011 – present
Adjunct Associate Professor of Law, 2006 – 2011
Adjunct Assistant Professor of Law, 2001 – 2006

Professional Affiliations

Virginia State Bar
Virginia Bar Association
– Employment Law Section
– Health Law Section
Richmond Bar Association
Virginia Association of Defense Attorneys
– Immediate Past President, 2014-2015
– Executive Committee, 2012-present
– Board of Directors, 2006-2010
– Legislative Committee, 2004-present
– Medical Malpractice Section, Chair 2003-2004
– Medical Malpractice Section, Vice Chair 2002-2003
Member, Virginia Chapter of the American Society for Healthcare Risk Management (VASHRM)
Defense Research Institute
– Medical Liability Committee
John Marshall Inn of Court 2002-present

Honors

Fellow, American College of Trial Lawyers
Fellow, Litigation Counsel of America
Best Lawyers® in America – Medical Malpractice Law (Defense)
Best Lawyers' 2019 Richmond Lawyer of the Year – Medical Malpractice Law (Defense
Top 100 Virginia Super Lawyers, Top 50 Richmond Super Lawyers and Top 50 Women Virginia Super Lawyers, 2015-2019
Virginia Super Lawyers, 2011-2019
Virginia Super Lawyers Rising Star, 2007-2008
Virginia Business Magazine – Legal Elite (Healthcare)
Virginia Lawyers Weekly Leaders in the Law, 2015
Virginia Lawyers Weekly Influential Women of Virginia, 2013

Past Positions

Goodman Allen & Filetti, PLLC
Wright Robinson Osthimer & Tatum

Publications

Legal Considerations of the Bariatric Surgery Practice, in Minimally Invasive Bariatric Surgery, 2nd Ed. Schauer, Phillip R., Schirmer, Bruce D., Brethauer, Stacy (Eds.) Springer (2015)
Co-author, Your First Trial: What You Need to Know to Survive Virginia CLE (2010)
Co-author, Health Care Law 44 U.RICH.L.REV. 473 (2009)
Co-author, Medical Malpractice Law 43 U.RICH.L.REV. 227 (2008)
Legal Considerations of the Bariatric Surgery Practice, in Minimally Invasive Bariatric Surgery Schauer, Phillip R., Schirmer, Bruce D., Brethauer, Stacy (Eds.) Springer (2007)
Cottam D, Lord J, Wolfe B, Higa K, McCauley K, Schauer P: Medicolegal Analysis of 100 Malpractice Claims Against Bariatric Surgeons Surg Obes Relat Dis 2007 Jan-Feb; 3(1):60-6.
Co-author, Medical Malpractice Law 41 U.RICH.L.REV.231 (2006) Co-author, Discovery Divide: Virginia Code Section 8.01-581's Quality Assurance Privilege and its Protection of Healthcare Provider Policies and Incident Reports 39 U.RICH.L.REV. 101 (2004)
Health Care Law  38 U.RICH.L.REV. 137 (2003)
Co-author, Theories of Recovery, Pleading and Defenses, in Medical Malpractice Law in Virginia (Virginia CLE eds., 2003 Supp.)
Contributing author, Medical Malpractice, in Defense Research Institute Forms Book (DRI eds., 2002)
Co-author, Professional Liability Insurance, in Virginia Insurance Law and Practice (Virginia CLE, eds., 2002)
COBRA/EMTALA – Its Application and Impact on the Individual Physician MD News August 2000
Co-author, Medical Malpractice Damages, in The Law of Damages in Virginia (Virginia CLE eds., 2000)
Co-author, Theories of Recovery, Pleading and Defenses, in Medical Malpractice Law in Virginia (Virginia CLE eds., 2000)
Co-author, A Survey of Medical Malpractice Damages in Virginia 33 U.RICH.L.REV. 919 (1999)
Women on the Commission and Court of Human Rights:

 

Would Equal Representation Provide More Effective Remedies?  13 DICK.J.INT'L.L. 151 (1994)

Speaking Engagements

Legal Issues in Pediatric and Adolescent Sports Medicine, Employment Agreements: Tips and Pearls for the Trainee,
 27th AMSSM Annual Meeting, Orlando, Florida (April, 2018)
Legal Aspects of Sports Medicine, 11th Annual Pediatric and Adolescent Sports Medicine Update 2017, Children's Hospital of the King's Daughters, Norfolk, Virginia (June, 2017)
Keeping your Expert and Excluding Theirs: Designations, Discovery, Motions to Exclude and Voir Dire, Virginia Association of Defense Attorneys, Spring Section Series – Product Liability and Medical Malpractice, Staunton, Virginia (May, 2017)
Social Media in Healthcare – Implications for the Surgery Practice,  ASMBS Annual Meeting/Obesity Week,  Los Angeles, California (November, 2015)
ACO, EMR, and Medical Record Documentation: Emerging Liability, Hudson Healthcare Risk Management Seminar, Jackson, Mississippi (October, 2014)
Ethics in Amicus Representation, Virginia Association of Defense Attorneys Spring Section Series,  Charlottesville, Virginia (May , 2014)
ACO and Enterprise Risk Management: Expanding Challenges and New Opportunities, Hudson Healthcare Risk Management Seminar, Greensboro, Georgia (April, 2014)
Social Media in Health Care: The Good, the Bad and the Ugly,  Virginia Medical Group Management Association,  Spring Meeting, Richmond, Virginia (April, 2014)
ACOs-New Models of Care and New Competencies for the Risk Management,  VASHRM, Richmond, Virginia (September, 2013)
Movement, Hormones and Protecting Your Practice,  ASMBS  Spring Educational Event, New Orleans, Louisiana (May, 2013)
Bariatric Surgery Malpractice Suits: How are we doing? Bariatric Nursing: Do Nurses Need to Worry About Malpractice Suits?  Bariatric Summit,  Charleston, South Carolina (September, 2012)
Legal Issues with the EMR,  Clinical Update Summit, Riverside Health System, Newport News, Virginia (January, 2012)